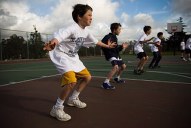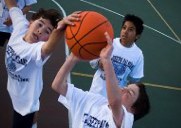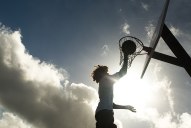 Thursday, February 28, 2008
BASKETBALL
Palmisano clinic nets $900 for school scholarship
The second annual Joseph Palmisano Memorial Clinic raised $900 on Friday for the student
scholarship fund for Sacred Heart School in Ventura.
John Palmisano, a former basketball player at Saint Bonaventure High and Ventura College, was
elated with the results of the event. Thirty players participated in the clinic. He's one of eight children to
play basketball and six of the siblings went to play in college. Sisters, Michelle and Teresa, are in the
Ventura County Sports Hall of Fame.